Leader
Roger
Becker
Founder
rbecker@beckermedia.net
I am the Founder and President of Becker Media, a full-service advertising agency serving colleges and universities exclusively since 2001.  I've published articles and spoken on lead generation and brand development for schools since joining the industry. Before specializing in schools, I worked with retail advertising accounts in Cincinnati, Ohio and then San Francisco, California.  I live in Alameda, CA with my wife and two boys, ages 17 and 15.
Some things most people don't know about me:
I love to read biographies of famous people to relax, Ben Franklin by Walter Isaacson my favorite. I do CrossFit training religiously (not very well) – I'm the oldest guy in the gym by at least 10 years, and the slowest. I read three newspapers per day the old fashioned way. Our family just adopted a three-legged rescue dog from Taiwan. I do non-profit fundraising outside of work for various causes.
Leader
Bill
Buchanan
President
bbuchanan@beckermedia.net
I joined Becker Media in 2015 bringing over 25 years of direct response marketing experience. I began my career on the agency side of the business and then moved to the client side in 1995 managing new customer acquisition for a top 10 credit card issuer. In 2005, I entered the education industry as EVP, CMO of Corinthian Colleges. Over the past 25 years, I have managed every major direct response channel from direct mail to TV to internet. My focus has always been on driving profitable growth by optimizing the marketing spend.
Some things people most don't know about me:
I'm a proud father of 3 teenage girls, so I have spent more time than I wish to admit playing dress-up and getting my hair done. I'm also an avid reader of trashy military thrillers. My wife and I enjoy getting away for long weekends of good food and wine.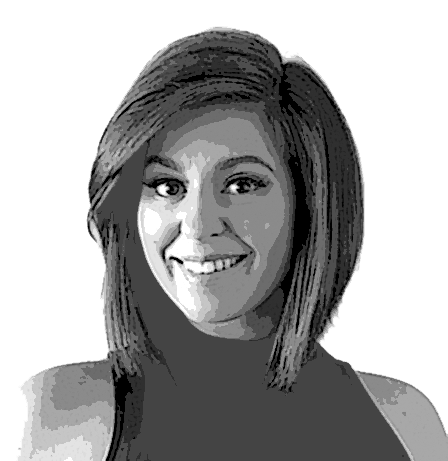 Leader
Jackie
Cauley
Senior Director of Business Development
jcauley@beckermedia.net
I joined the Becker team in 2020 as Senior Director of Business Development, where I spearhead partner development, competitive intelligence, lead qualification, outbound marketing and more! I began my career in the digital marketing space in 2011, bringing almost a decade of business-to-business digital marketing sales experience with me. While starting at the most entry-level sales position possible in January 2011, I was able to apply my training to the job at-hand, and in a short amount of time was invited to be on a team of four that launched five divisions, over the course of 3 years, which employed 150+ sales reps, expanding to two additional office locations, and generating millions in revenue. In addition to this, I was a top producer at that firm from 2014-2019, and received a number of awards and recognition for such achievements. Since joining Becker, I have immersed myself in getting to know the ins-and-outs of the Higher Education sector, and very much look forward to taking this knowledge and using my tenure in B2B sales to be part of the team that takes us to the next level!
Things people don't know:
I am an Air Force Brat, I am left-handed, my first car was a stick shift, and I love DIY projects around the house where I live with my husband, step-son and daughter.
Leader
Ernie
DeCoite
VP, Digital Media
edecoite@beckermedia.net
I'm an industry veteran with over a decade in direct response digital advertising. My experience covers a variety of digital channels including paid search, SEO, social, display, native, affiliate, video, email and more. I apply a strong background in analytics analysis and emphasis on market research to help clients achieve their online marketing objectives. In addition to my experience in the EDU sector, I've managed many national brands including Duraflame, AARP, Siemens, and Medtronic.
Some things people most don't know about me:
I live in Pleasanton with my wife and two children. In my spare time, I enjoy coaching youth soccer and weekend getaways to Tahoe.
Leader
VP, Client Services & Media
bdavis@beckermedia.net
My first job out of college was with Becker Media as a Marketing Coordinator, so advertising for higher education is all I've known in my professional career. Now, over a decade later, I am running our operations out of the Maryland office. My journey started out of the California office, and I had the opportunity to gain experience in every aspect of the business as I worked my way through the ranks. From analytics to media buying to account service on clients of all sizes, I've seen every side of the industry. After I moved to Maryland, I was responsible for opening our second location in Baltimore in 2011. I've since married and had two sons.
Some things most people don't know about me:
I've visited 40 of the 50 states in the U.S, with hopes to soon cross the last 10 off the list. I've driven the length of the country twice – once after I graduated from the University of Delaware and headed to California, and then again when moving to Maryland. I love to travel, and even braved taking our one year old son to Zurich, Switzerland. I'm a diehard Philadelphia Eagles fan, and I stay active playing basketball and football in the neighborhood.
Leader
VP, Client Services & Creative
svader@beckermedia.net
I brought over ten years of direct response marketing and advertising experience with me when I joined Becker Media in 2013; I had worked with all sorts of clients ranging from weight loss to automotive. Since joining the Becker team, I have immersed myself in learning all aspects of the school business. I currently manage all client relationships in our Oakland office. I'm committed to developing long-term partnerships, and I'm involved in all aspects of the client's day to day marketing strategy. I am passionate and committed to helping clients achieve a quantifiable return on their investment.
Some things people don't know about me:
I'm a huge movie buff, and I'm full of useless trivia about movies, especially 80's movies.  I'm also an avid reader; some of my favorite authors are Bill Bryson, Alice Hoffman, and Barbara Kingsolver. I love to travel and hope to get a new stamp in my passport each year.
Leader
VP, Client Services
rkibota@beckermedia.net
I joined Becker Media in 2017. Prior to that, I spent a little more than a year at the Automobile Club of Southern California (AAA) managing the marketing team for membership. Before that, I worked as a marketing director for one of the largest education companies in the US for a little more than 12 years. Becker Media has allowed me to get back to my roots, the education industry. My experience on the client side in the EDU space has allowed me to provide insight and marketing strategy that I have learned throughout my career in both direct response marketing and branding.
Some things people don't know about me:
I have four grandchildren that are my pride and joy. I've had some of the happiest years of my life being part of their lives and watching them grow up.
Leader
Senior Director, Client Services
tlee@beckermedia.net
I've been with Becker since 2017, bringing with me nearly two decades of advertising experience; I've managed campaigns for companies like Nissan North America, The Irvine Company and AAA. My most treasured experience is the 10+ years spent in education marketing, having worked as a direct response marketing director at one of the largest school groups in the country. My experience in that role helps me understand the intricacies of both day-to-day and long-term needs of our clients.  At Becker, we value our partnerships and adopt our clients' goals as our own.
Some things people may not know about me:
I really enjoy getting swept up in a good story, whether it's in a book, a podcast or a TV series. I love weekend trips – the destination almost doesn't matter! And my mom was right, I now finally appreciate that she made me take piano for all those years.
Leader
Justin
Schultz
Director of Digital Marketing
jschultz@beckermedia.net
I supervise and manage all activities relating to Pay Per Click Advertising, Facebook Advertising, and Display Advertising at Becker Media. During my time with Becker, I've managed millions of dollars in monthly marketing spend independently, and have worked with the Pay Per Click team to set best practices & standards that have led to improved performance for all of Becker Media's clients. I have a high level of curiosity relating to digital marketing and am always looking for opportunities to gain an even higher competitive advantage.
Some things people don't know about me:
I love to read Kurt Vonnegut novels as an outlet for my philosophical curiosity. I eat more snacks than anyone else in the office. You can always count me in for a good laugh.
Leader
Jennifer
Martin
Director of Client Services
jmartin@beckermedia.net
I have been working for Becker Media since 2015; I started as a Media Buyer and then transitioned to the Account Services team in 2017. I love working with my colleagues on the Becker Team to consistently improve marketing results and to provide outstanding service to our clients. I am always thrilled to watch how consistent, thoughtful and deliberate effort on our campaigns leads to improvements for the schools we work with. Being a partner in driving incremental growth and opportunities with our clients is one of the main reasons I enjoy my job!
I am also involved in the day-to-day operations of Becker's lead management system; DataHQ. DataHQ was built in-house and launched in 2018 as a tool to effectively and efficiently manage and maximize our client's marketing data. I have managed over 40 successful client data integrations over my time at Becker and always look forward to the next one.
Some things most people don't know about me:
In my spare time I love to go hiking in the super varied terrain available in the Bay Area – there are so many options! I have two kids, two cats, one dog and one husband, all of whom I either take care of, or who take care of me – depending on the day.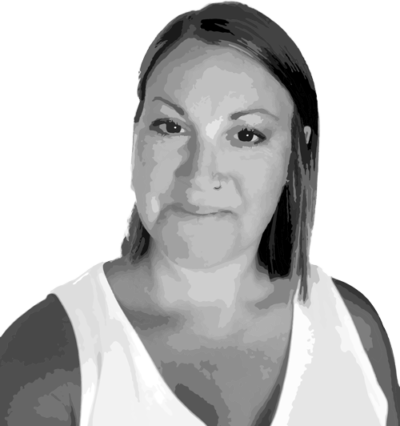 Leader
Stefanie
McGinnis
Director of Client Services
smcginnis@beckermedia.net
I had spent 15 years in higher education marketing prior to joining Becker Media in 2021.  Throughout my career, I've gained experience working initially on the digital marketing team of one of the largest education companies in the US, generating media for 100's of schools and finally working on the agency side helping clients develop & execute their marketing strategies. Today, I partner with our clients to develop performance driven campaigns to maximize their student enrollment. As part of the Becker team, we're able to use our technology and expertise to take on challenging tasks to drive positive results. 
Some things people may not know about me: 
My husband and I settled in the same neighborhood that we grew up in with our 3 young boys and our loyal dog. I enjoy coaching our local high school girl's golf team, driving our kids around to all their activities and Sunday family dinners with our extended family.
Leader
Erin
Ferranto
Senior Client Services Strategist
eferranto@beckermedia.net
Erin came to Becker Media in 2021 with over 6 years of experience in digital marketing and advertising. Prior to coming to Becker, Erin has experience in creating full-funnel marketing strategies for a plethora of industries. She's passionate about building relationships with her clients and collaborating internally to find solutions. Outside of work, Erin loves to spend time outdoors. Her favorite weekend activities include paddleboarding, playing pickleball, and going on long runs.
Some things people may not know about me: 
I am married with one adorable pup. He "commutes" to work with me every day and if you're lucky you may spot him mid-call stretching or coming over for some midday pets.
Leader
Taylor
Lanier
Digital Marketing Specialist
tlanier@beckermedia.net
Taylor came to Becker in January of 2023 with over 5 years of experience in all facets of digital marketing and a specialty in Search Engine Marketing. She has worked with various industries including home services, dental, eCommerce, retail, SaaS, and acted as a Teaching Assitant for the Digital Marketing bootcamp at the University of Denver. In her free time, Taylor enjoys traveling, yoga, outdoor recreational activities, and seeing live music. You can usually find her ordering a Matcha at the local coffee shop and heading into the woods to be in nature.
Some things people may not know about me: 
I'm a 200 hour (soon to be 500) registered yoga instructor and am addicted to handstanding. I am conversational in Spanish and dream of living in a Spanish speaking country. I've followed bands to 3 different countries and also enjoy photography and writing in my free time.
Leader
Senior Software Engineer
jking@beckermedia.net
Jeremy, a passionate software engineer since 2012, began programming at 15 as a hobby. Skilled in JavaScript, PHP, Python, and C++, he has worked on diverse projects, emphasizing software quality and innovation. Dedicated to continuous learning, Jeremy attends industry events, contributes to open-source projects, and engages with fellow enthusiasts. Adept at collaborating with cross-functional teams, he effectively communicates complex concepts to non-technical stakeholders. In both his professional and personal pursuits, Jeremy strives to create impactful software that enhances users' lives.
Some things people may not know about me: 
I have 8 children. My hobbies include Robotics, 3D printing, programming apps, book making, building electronic devices and collecting coins and vintage game consoles.
Leader
Hayley
Schultz
Digital Marketing Account Manager
hschultz@beckermedia.net
I came to Becker Media in 2021 after spending 12 years marketing for the travel industry with specialties in email, social media, and SEM as well as website content creation. As an account manager at Becker I work in partnership with our clients to develop marketing strategy to exceed their lead and enrollment goals through data analysis, creative development, and relationship-building. Prior to marketing, I spent 14 years in human resources which has equipped me with a diverse skill set and an appreciation for marketing.
Some things people may not know about me: 
I am married with 3 young-adult children and 4 cats. I have a million hobbies including running, triathlon, pickleball, crochet, listening to podcasts, reading contemporary fiction, and watching trashy reality shows.